Arman Nazaryan, a resident of the Goghtanik village in Armenia's Vayots Dzor province, was so concerned that a  number of neglected stone crosses and tombstones he's come across might be historically valuable, that's he's gone to the press top raise the alarm.
"I've heard that on this spot, a long time ago, there was a village called Djani. That's why the area is called Djani. There are around twenty stone crosses that have Armenian writing on them," Mr. Nazaryan told Hetq.
In fact, Melanya Dovlatyan, who heads the Ministry of Culture's Monuments Protection Agency in Vayotys Dzor, says the artifacts date back to the Bronze Age and earlier, adding that there are thousands scattered in the region.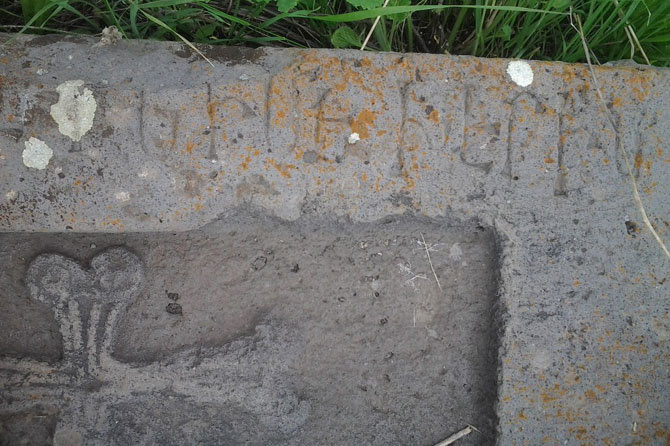 Ms. Dovlatyan says that research is underway to catalog these stone remnants of the past and local cave drawings.
Arpiar Ghazaryan, who heads the Vayots Dzor provincial government's Department of education, Culture and Sport, told Hetq that his office visited the area last year and photographed the artifacts.
"All the proper state agencies know about this, but it's very hard to reach this place," Mr. Ghazaryan said, adding that it would be a very costly operation to salvage many of these ancient artifacts.
The area lies at an elevation some 3,000 meters above sea level.
Photos: Arman Nazaryan
www.hetq.am